Often we are in situations in which we give or receive advice. Whether in work or in personal life, the possibility of talking to other people about challenges and exchange of experiences become foundations for guiding decisions.
In the corporate environment, guidance techniques and professional development have become popular. This trend is observed in the face of the popularization of methodologies such as coaching, mentoring and counseling, practices that help people management.
Methodologies are applied individually with the objective of developing skills and improving quality of life in companies. We talked to the professor of the MBA USP/Esalq Jaime Caetano de Almeida, a mentor in planning and career development, to understand the differences between the three practices and in which moments they are most recommended. Check it out!
Read more: Life experiences and professional growth: what do they have in common?
What is the difference between coaching, mentoring and counseling?
The three approaches are addressed to help professionals in different moments of their careers and there is possibility that activities coexist depending on need, according to the professor. Understand why:
Coaching: process applied by accredited professionals, who support the professional development of the coachee. It has the focus on taking advantage of beliefs and skills as advantages, with focus on the result of short and medium term to lead professionals to achieve their greatest potential. He works with specific and measurable objectives. Besides, it is increasingly frequent for companies to prepare a part of their leadership to act in coaching of their team.
Mentoring: it is based on the relationship between two people in a corporation, in which one of them has greater experience. The mentor can be a person of the company or market professional, who will help the mentored person to understand the moment of their career and life and do counseling according to what the mentor has already lived.
Counseling: conducted by a highly trained professional to deal with psychological themes, which can help professionals in a moment of high stress or mental health crisis. It focuses on improving self-knowledge and understanding the professional moment of their career. It is usually a reactive process, in which the counselor is sought after following the event of a fact.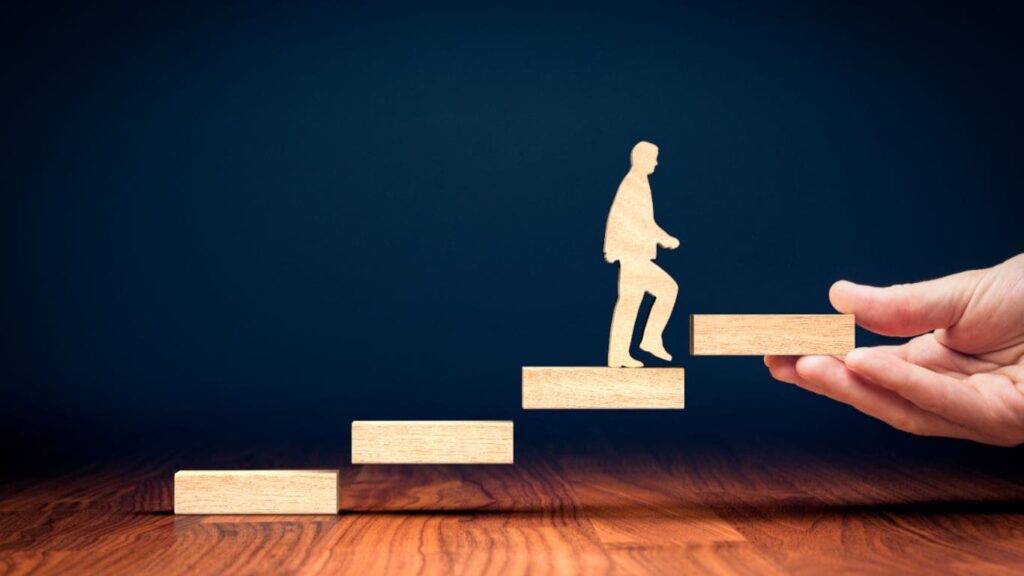 Coaching, mentoring and counseling: benefits only for the professional life?
Methodologies are used in professional life, but they also affect personal life. "When a person lives a moment of professional happiness, this reverberates for their personal life too. Similarly, if the person lives a moment of crisis in mental health in the work, this affects their personal life", exemplifies the mentor.
The benefits of the three approaches extend to personal life in several ways, since they aim to generate more self-knowledge, which can be applied in professional development and in the daily life outside work.
Read more: Do you know how to avoid the emotional exhaustion generated by Burnout?
Exchange of experiences and leadership
The better prepared the person who exercises leadership, the greater will be their impact on their team, as Jaime de Almeida explains. "The manager, or good leader, is the professional who can do an orientation of their team, sometimes exercising the role of coach, helping professionals to grow and develop, but also working with other professionals within the company that can act as mentors".
Coaching and mentoring practices serve to help build a career vision, one in the short term and another in the long term, combined with connections with life, in such a way that professionals can benefit from everything they will develop in their work for their lives as a whole.
The exchange of experiences and professional counseling, provided by the three approaches, are valuable tools for support of professionals inside and outside the work environment. If you seek to be a good leader, invest in professional improvement to know more about these and other approaches. Take advantage of and enroll in the MBA USP/Esalq to learn more and invest in your career!
You may also like these contents: